Mayor Williams Takes Constituents Calls During National Customer Service Week
Posted on 10/14/2013 2:38 pm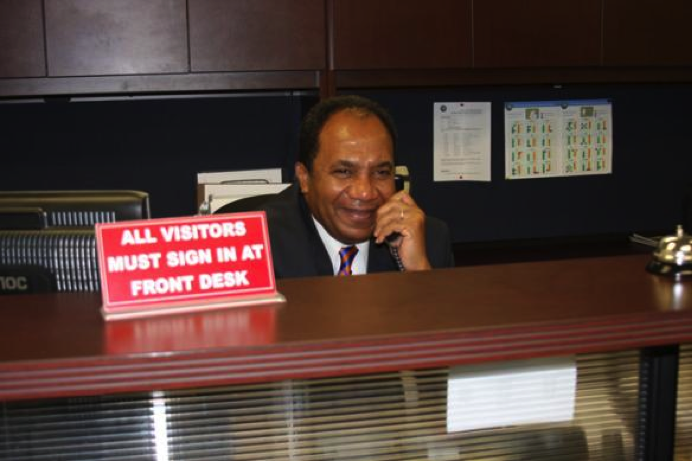 In honor of National Customer Service Week, Mayor Dennis P. Williams answered citizens' calls in the Office of Constituent Services and in the Finance Department's billing division.
"Our citizens are our customers, so we must always work to ensure that every constituent is treated with respect," said Mayor Williams. "It was great having that experience talking with citizens, and helping them work through various issues."
Mayor Williams continued to celebrate Customer Service Week by recognizing City employees who demonstrate exemplary customer service. The distinguished employees received a special tribute on behalf of the Office of the Mayor.
National Customer Service Week, which is recognized from October 7th through October 11th, seeks to highlight the importance of quality customer service for business, government and various industries across the country; while also recognizing the year-round efforts of customer service professionals.